Welcome to Aardvark Jazz Orchestra Online
Celebrating the 50th Anniversary of Duke Ellington's Sacred Concerts
Saturday, December 12, 2015 at 7:30 pm
Emmanuel Church, 15 Newbury St., Boston, MA
Admission: $20
Information: 617-452-3205 or 617-776-8778
Proceeds to benefit Community Works
Aardvark joins the international celebration of Duke Ellington with a special performance marking the 50th anniversary of Duke Ellington's historic Sacred Concerts. Music from the Ellington Sacred Concert inaugural 1965 performances, including Come Sunday and Tell Me It's the Truth, along with rarities like A Song for Christmas by Billy Strayhorn and the Duke's portrait of the Three Wise Men in a movement from his Three Black Kings suite. Also: Ellington's Almighty God Has Those Angels, The Shepherd Who Watches Over the Night Flock, and It's Freedom, all from the Second Sacred Concert.
Proceeds of the December 12 concert will benefit
Community Works,
a coalition of Boston-area service organizations working for education, health care, housing, and social justice for communities in need. Join us for an evening of magnificent music and help us support a worthy cause.
Related event: December 6, 2015 at 12 noon: Duke Ellington's Sacred Music: Illustrated Lecture by Mark Harvey, Emmanuel Church, 15 Newbury Street, Boston, MA, Free Admission.
The Aardvark Jazz Orchestra performs Duke Ellington Blues
Highland Jazz Series
Saturday, December 5, 2015 at 8:00 pm
Newton South High School
140 Brandeis Road, Newton Centre, MA
Advance $18, ($17 for seniors); Students $10, At the door: $20
Information and reservations: 781-237-1917 or http://www.highlandjazz.org
Duke Ellington Blues, an exuberant tour across many decades, including C Jam Blues, Such Sweet Thunder, Portrait of Mahalia, Blue Pepper (from The Far East Suite), and The Shepherd (a powerful blues from the Second Sacred Concert).
Aardvark Jazz Orchestra: Eclectic Explorations
Saturday, November 14, 2015 at 8:00 pm
Killian Hall, MIT, 160 Memorial Drive, Cambridge, MA
Aardvark opened the performance with a beautifully improvised elegy for the people of Paris and the world. AJO
performed an array of Mark Harvey originals from the lively blues
Merry Go Round
to the multi-stylistic
No Walls
to the premiere of
Tritonology.
Attendees enjoyed wide-ranging sounds and styles of progressive jazz with a special presentation of
FiLmprov Cha Cha Cha!,
animated film by Kate Matson with improvised soundtrack. The concert was presented in conjunction with MIT's class, 21M.342, Composing for Jazz Orchestra.
Aardvark Jazz Orchestra: 43rd Season Opener – Boston!
With Vocalists Jerry Edwards and Grace Hughes
Thursday, October 8, 2015, at 8:00 pm
Scullers Jazz Club
Doubletree Guest Suites, 400 Soldiers Field Road, Boston, MA
The Aardvark Jazz Orchestra kicked off its Boston season on October 8 at Boston's premiere jazz venue with Jazz Americana. The band celebrated the Boston release of the CD Deep River, showcasing Aardvark in a stellar work by guitarist and composer Richard Nelson. Also on tap: Aardvark remembered Hurricane Katrina during this 10th anniversary year, with NOLA by Aardvark director Mark Harvey and Duke Ellington's raucous Second Line from his New Orleans Suite, and the band performed Billy Strayhorn's classic Chelsea Bridge, marking the centennial of this great American composer.
Join Aardvark Jazz Orchestra for our 43rd season concerts. Get information about upcoming concerts now and plan to attend this fall, winter and in spring 2016!
Read more...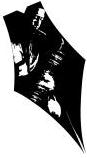 Aardvark founder and musical director Mark Harvey has been named by The Jazz Journalists Association as Boston's 2015 Jazz Hero. The Jazz Heroes awards are made annually to recognize jazz leaders, activists and advocates across the United States. Trumpeter-composer-band leader Mark Harvey has led important jazz initiatives in the greater Boston area and New England for more than four decades; has performed internationally and has recorded with many jazz luminaries; has received numerous awards and commissions; has been widely acclaimed by the international jazz media; teaches jazz studies and composition at MIT; and is a board member of Jazz Boston.
JazzBoston will present this JJA Award to Mark Harvey on Sunday, May 3, in an event at the legendary Wally's Jazz Club, 427 Mass Ave, Boston, from 3 - 5 PM. Music by the John Funkhouser Trio and musicians are invited to sit in. This will be one of the closing events of Jazz Week, April 24 - May 3.
www.jazzboston.org
for information on Jazz Week.
The new CD "IMPRESSIONS" features seven compositions by Aardvark music director Mark Harvey that Francois Couture has called "highly enjoyable . . . with convincing writing and strong performances." (Monsieur Delire/Canada). The music conjures up a variety of moods, emotions, and tone colors, as well as inspirations from socio-cultural events in Boston's history, such as the struggle for desegregation of the public schools, the urban renewal fiasco of the old West End neighborhood, and the tragedy of Sacco and Vanzetti. This exploratory music ranges from the lyrical to the Dada-esque, from the meditative to the monumental.
Reviews of the recording are enthusiastic:
"Exceptional music" Ken Cheetham, Jazz Views
"It's great music. Aardvark have an eloquence in their improvisation written inside the art of orchestration. A pity Duke and The Count can't hear where their great art form has gotten to." Steve Davis/What's New Jazz Magazine, UK
Click Read More below for ordering information.
Read more...
The Aardvark Jazz Orchestra, one of the longest running large jazz ensembles in the world, continues its historic 41st season with a concert of music by founder and music director Mark Harvey on Saturday April 26, 2014 at 8:00 pm at MIT's Kresge Auditorium. The centerpiece will be the world premiere of Harvey's Commemoration (Boston 2013), a tribute to the victims and survivors of the Boston Marathon tragedy. No Walls, a staple of the Aardvark repertory, will be offered in a spirit of unity and healing. No Walls has been selected as the official song for JazzBoston's Jazz Week (April 21-30, 2014). Also on tap: another Mark Harvey premiere, Spaceways,a celebration of Sun Ra in his centennial year. This concert is presented by MIT Music and Theater Arts, in conjunction with JazzBoston's Jazz Week and the Smithsonian Institution's observance of April as National Jazz Appreciation Month. Read the full article.
Jazz Week has declared Mark Harvey's composition "No Walls, " the official song of Jazz Week. And the music has inspired the theme for the week, April 25 through May 4 "No Walls: A Salute to the Power of Jazz to Bring People Together," especially significant in this season commemorating the first Boston Marathon since last year's tragedy. Read the Globe article.

To obtain a recording of "No Walls," the culminating work of the CD "No Walls: A Christmas Concert," please send a check payable to Aardvark for $15 [shipping and handling included] with your name and postal address to Mark Harvey, PO Box 8721, JFK Station, Boston MA 02114..\
Aardvark Jazz Orchestra's April 21st concert at MIT was featured in a review in the Sunday Boston Globe:
CAMBRIDGE ­— When you think "jazz college," MIT probably isn't the first place that comes to mind. But this year, MIT is celebrating 50 years with jazz on the curriculum, going back to the hiring of Herb Pomeroy in 1963. Saturday night, current MIT jazz-faculty member Mark Harvey led his Aardvark Jazz Orchestra in a program at Kresge Auditorium that celebrated the MIT benchmark as well as the 40th anniversary of his band, and, coincidentally, Jazz Appreciation Month... Read the full story at the BostonGlobe.com
A brand new AARDVARK T-SHIRT is now available in most sizes with an elegant design -- red on either black or teal shirts. (To check on availability of specific sizes, please email This e-mail address is being protected from spam bots, you need JavaScript enabled to view it ). Click images at right to view a larger image.
To order, please send a check for $17 (shipping & handling included) payable to Aardvark c/o Mark Harvey, PO Box 8721, JFK Station, Boston, MA 02114. Order now for prompt delivery and best selection!
Please visit Aardvark Jazz Orchestra's Facebook page and click Like to stay in touch with the Aardvark Jazz Orchestra.
Click here to visit and like our Facebook page for updated event and music information.
Click the image below to watch the video in a new window on YouTube.
Or click this link: http://youtu.be/86-sVi3vZAA

Aardvark has received a highly complimentary mention in a brand-new book by composer/educator Graham Collier entitled the jazz composer: moving music off the paper (London: Northway Publications, 2009), p. 124.

Discussing a quartet of international ensembles, including Aardvark, and comparing these with some of the recognized names in today's big band music, Collier writes...
Read more...