Welcome to Aardvark Jazz Orchestra Online
May 1, 2016 from 7:00 to 9:00 pm
The Boston Creative Jazz Scene, Then and Now: A Jazz Week Special Event
Celebrating the Compilation CD + Book "The Boston Creative Jazz Scene 1970 - 1983"
Piano Craft Gallery
793 Tremont St, Boston MA 02118
Donations
Mark Harvey's essay on the history of the 1970s avant-garde jazz scene in Boston is part of a new compilation recording, The Boston Creative Jazz Scene 1970—1983 (Cultures of Soul, 2016) featuring Harvey's quartet of the period among others. Cultures of Soul will celebrate the recently released CD boxed set on May 1, at 7:00 pm at the Piano Craft Factory, 793 Tremont St, Boston. The event will feature live music by performers on the CD--Peter Bloom, Arni Cheatham, Leonard Brown, and Mark Harvey--as well as others mentioned in the essay, and later generations of stellar Boston improvisers including John Funkhouser and Harry Wellott. Harvey and colleagues will share recollections of the 1970s scene, comparisons with the contemporary situation, and open discussion with audience members.
The Piano Craft Gallery is located in Boston's South End, a neighborhood important for a wide spectrum of jazz musicians over many decades. Donations are welcome to support the ongoing work of the Gallery. This event is a part of Jazz Week and Art Week.
Saturday, April 16, 2016 at 8:00 pm
The Aardvark Jazz Orchestra: New Music for Jazz Orchestra
Featuring the release of Aardvark's CD, Passages (Leo Records)
And premieres of new works by Mark Harvey
MIT, Kresge Auditorium
77 Massachusetts Avenue, Cambridge, MA 02139
The Aardvark Jazz Orchestra continued its 43rd season on MIT's mainstage, Kresge Auditorium, with a concert showcasing the North American release of the band's 14th CD, Passages (Leo Records), featuring compositions by Aardvark music director Mark Harvey. The CD has already garnered rave reviews in Europe:
Fresh….unconventional….Aardvark Jazz Orchestra proves once more its reputation as one of the best jazz ensembles in the world. - Jazz Podium, Germany

Highly imaginative and varied music which is marvelously suggestive of its themes….The Aardvark Jazz Orchestra play beautifully all the way through the album. It speaks an extraordinary dialectic, harmonious though bizarrely ruminating. Exceptional music indeed. - Jazz Views (UK)
In the April 16 show, Aardvark performed the centerpiece of the new CD, Commemoration (Boston 2013), a tribute to the victims and survivors of the Boston Marathon tragedy. In addition, Harvey presented Dreaming (2014) and No Walls (2004), and premieres of his latest works Fluctuations and By the Way.
Order your CD today: Send a check for $15, (s & h included), made payable to Aardvark, c/o Mark Harvey, PO Box 8721, JFK Station, Boston, MA 02114
Salute to Duke: Classics and Rarities by Duke Ellington
January 31, 2016 at 3:00 pm
Hanaway Theatre, Silver Center for the Arts
114 Main Street. Plymouth, New Hampshire 03264
Aardvark made its debut at the Silver Center with Salute to Duke—an exhilarating show ranging across a spectrum of sounds and styles in the inimitable Duke Ellington manner. The band performed classics like C Jam Blues, Come Sunday, Solitude, and I'm Beginning to See the Light, plus Such Sweet Thunder (from the Shakespearean Suite), Blue Pepper (from the Far East Suite), Pie Eye's Blues (from the Ellington score for Otto Preminger's film Anatomy of a Murder), and the lush and exotic Caravan.
"Lush sonorities and a saxophonic blend worthy of Duke's finest reed sections"
- JazzTimes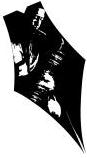 Aardvark founder and musical director Mark Harvey has been named by The Jazz Journalists Association as Boston's 2015 Jazz Hero. The Jazz Heroes awards are made annually to recognize jazz leaders, activists and advocates across the United States. Trumpeter-composer-band leader Mark Harvey has led important jazz initiatives in the greater Boston area and New England for more than four decades; has performed internationally and has recorded with many jazz luminaries; has received numerous awards and commissions; has been widely acclaimed by the international jazz media; teaches jazz studies and composition at MIT; and is a board member of Jazz Boston.
JazzBoston will present this JJA Award to Mark Harvey on Sunday, May 3, in an event at the legendary Wally's Jazz Club, 427 Mass Ave, Boston, from 3 - 5 PM. Music by the John Funkhouser Trio and musicians are invited to sit in. This will be one of the closing events of Jazz Week, April 24 - May 3.
www.jazzboston.org
for information on Jazz Week.