Home
Home
Welcome to Aardvark Jazz Orchestra Online
Salute to Duke: Classics and Rarities by Duke Ellington
January 31, 2016 at 3:00 pm
Hanaway Theatre, Silver Center for the Arts
114 Main Street. Plymouth, New Hampshire 03264
Adult $25-$20, Senior $23-$18, Youth $15-$10
Tickets, 603-535-2787
Aardvark makes its debut at the Silver Center with Salute to Duke—an exhilarating show ranging across a spectrum of sounds and styles in the inimitable Duke Ellington manner. The band will perform classics like C Jam Blues, Come Sunday, Solitude, and I'm Beginning to See the Light, plus Such Sweet Thunder (from the Shakespearean Suite), Blue Pepper (from the Far East Suite), Pie Eye's Blues (from the Ellington score for Otto Preminger's film Anatomy of a Murder), and the lush and exotic Caravan.
"Lush sonorities and a saxophonic blend worthy of Duke's finest reed sections"
- JazzTimes
On Saturday, December 12, 2015 at 7:30 pm, concert goers celebrated
the 50th Anniversary of Duke Ellington's Sacred Concerts at
Emmanuel Church, 15 Newbury St., Boston, MA.
Aardvark joined the international celebration of Duke Ellington with a special performance marking the 50th anniversary of Duke Ellington's historic Sacred Concerts. Music performed included selections from the Ellington Sacred Concert inaugural 1965 performances, including Come Sunday and Tell Me It's the Truth, along with rarities like A Song for Christmas by Billy Strayhorn and the Duke's portrait of the Three Wise Men in a movement from his Three Black Kings suite. Aardvark also played Ellington's Almighty God Has Those Angels, The Shepherd Who Watches Over the Night Flock, and It's Freedom, all from the Second Sacred Concert.
Proceeds of the December 12 concert benefited
Community Works,
a coalition of Boston-area service organizations working for education, health care, housing, and social justice for communities in need. Attendees enjoyed an evening of magnificent music while helping Aardvark support a worthy cause.
Related event: On December 6, 2015 Mark Harvey presented an illustrated lecture on Duke Ellington's Sacred Music at Emmanuel Church, 15 Newbury Street, Boston, MA.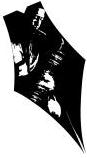 Aardvark founder and musical director Mark Harvey has been named by The Jazz Journalists Association as Boston's 2015 Jazz Hero. The Jazz Heroes awards are made annually to recognize jazz leaders, activists and advocates across the United States. Trumpeter-composer-band leader Mark Harvey has led important jazz initiatives in the greater Boston area and New England for more than four decades; has performed internationally and has recorded with many jazz luminaries; has received numerous awards and commissions; has been widely acclaimed by the international jazz media; teaches jazz studies and composition at MIT; and is a board member of Jazz Boston.
JazzBoston will present this JJA Award to Mark Harvey on Sunday, May 3, in an event at the legendary Wally's Jazz Club, 427 Mass Ave, Boston, from 3 - 5 PM. Music by the John Funkhouser Trio and musicians are invited to sit in. This will be one of the closing events of Jazz Week, April 24 - May 3.
www.jazzboston.org
for information on Jazz Week.
Please visit Aardvark Jazz Orchestra's Facebook page and click Like to stay in touch with the Aardvark Jazz Orchestra.
Click here to visit and like our Facebook page for updated event and music information.