Aardvark Jazz Orchestra: 43rd Season Opener – Boston!
With Vocalists Jerry Edwards and Grace Hughes
Thursday, October 8, 2015, at 8:00 pm
Scullers Jazz Club
Doubletree Guest Suites, 400 Soldiers Field Road, Boston, MA
Admission: $25
The Aardvark Jazz Orchestra kicks off its Boston season on October 8 at Boston's premiere jazz venue with Jazz Americana. The band celebrates the Boston release of the CD Deep River, showcasing Aardvark in a stellar work by guitarist and composer Richard Nelson. Also on tap: Aardvark remembers Hurricane Katrina during this 10th anniversary year, with NOLA by Aardvark director Mark Harvey and Duke Ellington's raucous Second Line from his New Orleans Suite, and the band performs Billy Strayhorn's classic Chelsea Bridge, marking the centennial of this great American composer.
Join Aardvark Jazz Orchestra for our 43rd season. Get information about upcoming concerts now and plan to attend this fall, winter and in spring 2016!
Read more...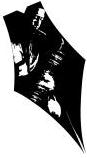 Aardvark founder and musical director Mark Harvey has been named by The Jazz Journalists Association as Boston's 2015 Jazz Hero. The Jazz Heroes awards are made annually to recognize jazz leaders, activists and advocates across the United States. Trumpeter-composer-band leader Mark Harvey has led important jazz initiatives in the greater Boston area and New England for more than four decades; has performed internationally and has recorded with many jazz luminaries; has received numerous awards and commissions; has been widely acclaimed by the international jazz media; teaches jazz studies and composition at MIT; and is a board member of Jazz Boston.
JazzBoston will present this JJA Award to Mark Harvey on Sunday, May 3, in an event at the legendary Wally's Jazz Club, 427 Mass Ave, Boston, from 3 - 5 PM. Music by the John Funkhouser Trio and musicians are invited to sit in. This will be one of the closing events of Jazz Week, April 24 - May 3.
www.jazzboston.org
for information on Jazz Week.
The new CD "IMPRESSIONS" features seven compositions by Aardvark music director Mark Harvey that Francois Couture has called "highly enjoyable . . . with convincing writing and strong performances." (Monsieur Delire/Canada). The music conjures up a variety of moods, emotions, and tone colors, as well as inspirations from socio-cultural events in Boston's history, such as the struggle for desegregation of the public schools, the urban renewal fiasco of the old West End neighborhood, and the tragedy of Sacco and Vanzetti. This exploratory music ranges from the lyrical to the Dada-esque, from the meditative to the monumental.
Reviews of the recording are enthusiastic:
"Exceptional music" Ken Cheetham, Jazz Views
"It's great music. Aardvark have an eloquence in their improvisation written inside the art of orchestration. A pity Duke and The Count can't hear where their great art form has gotten to." Steve Davis/What's New Jazz Magazine, UK
Click Read More below for ordering information.
Read more...