Join Aardvark Jazz Orchestra for our 43rd season. Get information about upcoming concerts now and plan to attend this fall, winter and in spring 2016!
Read more...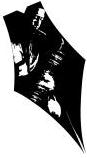 Aardvark founder and musical director Mark Harvey has been named by The Jazz Journalists Association as Boston's 2015 Jazz Hero. The Jazz Heroes awards are made annually to recognize jazz leaders, activists and advocates across the United States. Trumpeter-composer-band leader Mark Harvey has led important jazz initiatives in the greater Boston area and New England for more than four decades; has performed internationally and has recorded with many jazz luminaries; has received numerous awards and commissions; has been widely acclaimed by the international jazz media; teaches jazz studies and composition at MIT; and is a board member of Jazz Boston.
JazzBoston will present this JJA Award to Mark Harvey on Sunday, May 3, in an event at the legendary Wally's Jazz Club, 427 Mass Ave, Boston, from 3 - 5 PM. Music by the John Funkhouser Trio and musicians are invited to sit in. This will be one of the closing events of Jazz Week, April 24 - May 3.
www.jazzboston.org
for information on Jazz Week.